Who doesn't want a gorgeous functional space that meets everyone's requirements, uses new materials, and brings a fresh newness to a home? However, renovating can also be expensive, messy, and stressful.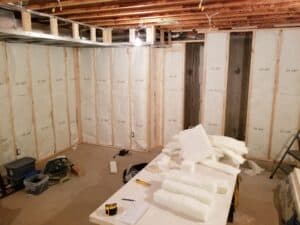 Join me to see how you can make changes to your home without making major mistakes.
Thoughtful changes
The upside is creating a unique space that is truly a home you love. Functional spaces that work. Materials that are durable, practical, as well as beautiful. In other words, learning which elements will make your home uniquely yours. Decorating and design is a journey.We will examine the elements that go into renovation projects from kitchen to bathroom, basement to bedroom. In addition, we will look at material choices, and design decisions.
Material choices
We will explore flooring choices – from hardwood to laminate, engineered hardwood to vinyl flooring to carpets and rugs.
There are so many trends in tiles, countertops, and hardware these days. We will look at granite versus quartz, the pros and cons of using marble or limestone. We will look at other materials like terrazzo and glass. From backsplash to bathroom floors, from kitchens to entry halls and mudrooms.
Lighting can also have a major impact in how you feel and function in your home. By creating a layered lighting plan you can make a room function effectively both day and night.
Wallpaper is making a comeback. It's not the same as it was in the 1980's and early 90's. It's now hip, modern, and easy to install. Consider giving a room a fresh coat of paint and a feature wall of wallpaper. What a transformation!
In conclusion I want you to have all the information you need so that you can enjoy your renovation!
Recent Renovation Blog Posts:
Is a Kitchen Renovation a good investment?
Basement Renovation Provides Country in the City Basement
Kitchen Makeover for a Busy Cook