Welcome to CREATE DESIGN HOME
This website is filled with information, inspiration, and ideas to help you live the perfect lifestyle you've always envisioned.
This website is my forum for presenting some of my projects, but also going into detail about the process I've used to think about how the projects should progress. The blog is split into the following categories: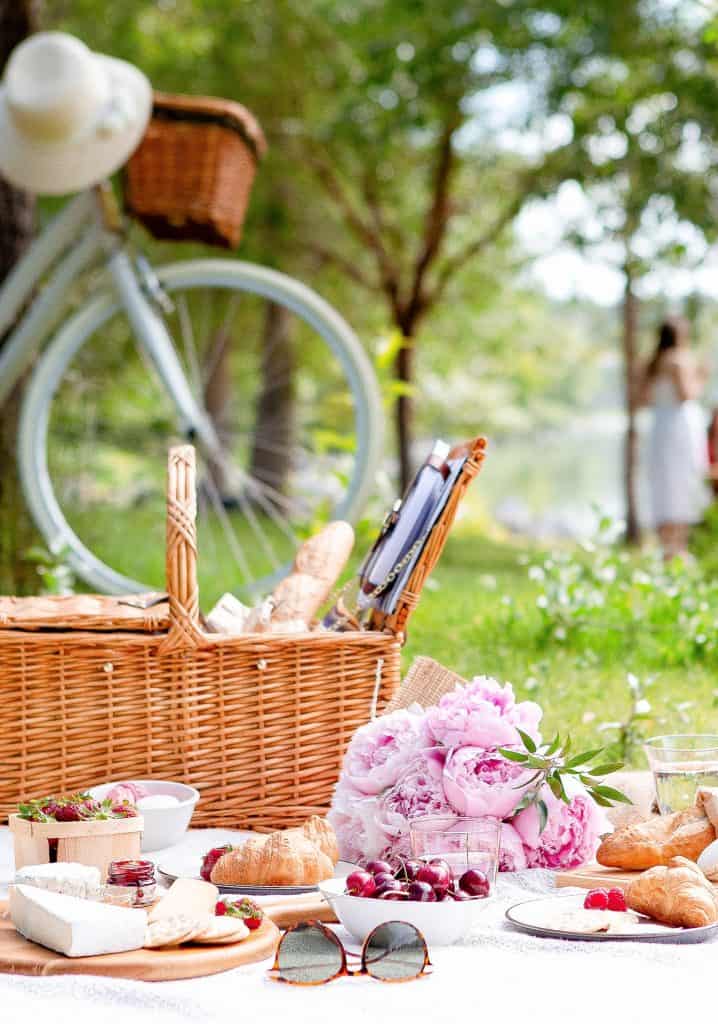 Start with examining your dreams and goals in the Lifestyle section of the blog. Move on over to Home Organization to see how you can put some of those Lifestyle dreams into practice with an organized space. Then let the magic begin with Designing, Decorating, and Renovating. Finally, there's a section for those of us who live in small(er) spaces but still want to live large! Welcome!
Stay up to date with all the latest
Kind words
I've worked with many clients just like you! Here's what they said about working with me….
Updated powder room gets rave reviews!
"My new powder room gets rave reviews from visitors! Clarissa suggested tiles with a vertical stripe for the back wall. She found a cool glass vanity and mirror and a light that has the same shape as the mirror."
We kept the original floor but replaced the vanity and added tiles to the back wall giving the space a more contemporary look. A soft roman blind, elegant glass pedestal sink and contemporary mirror and lighting complete the look.
Outdated kitchen gets a makeover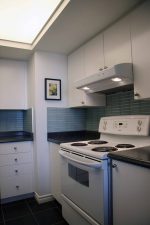 "I love what Clarissa has done with my kitchen. It never worked for me – was always messy and cluttered without enough storage space. When I went on vacation Clarissa and her team came in and renovated the kitchen – changing the floors, kitchen cabinets, countertop, painting, and installing beautiful green glass backsplash tiles. I love it! It was dark and dingy before – now it's bright and fresh and clean. Clarissa even made sure there was space for a spice drawer so now I am organized and able to cook even more."
Basement with all the little touches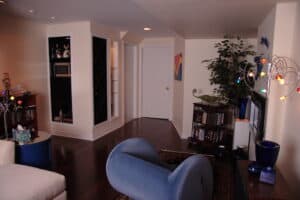 "We never used the basement – it was unfinished – a cold and wasted space. Now it's warm, welcoming, and sophisticated with an electric fireplace, engineered hardwood floors, and contemporary window treatments. In addition to managing the project Clarissa took careful note of our needs and recommended we add in niches with spotlights for our glass and sculptures and cool shelving for our bar and wine collection.  Now we spend most of our time here."
Income producing basement renovation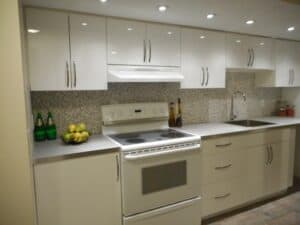 "Thanks to Clarissa I was able to get a tenant for my newly renovated basement apartment within days of the basement being finished.  With her help and guidance the basement was renovated to include a new kitchen and bathroom, a walk in closet where there was previously no closet, a functional separation between the laundry room and apartment providing additional storage for both units.  The last apartment was very tired and moldy.  This new space is contemporary, fresh, clean, warm, and dry.  Clarissa paid attention to my budget and sourced materials that worked within the space and would appeal to today's tenants."