Kitchen Makeover for a Busy Cook
This beloved cook needed a kitchen makeover badly!
People called this cook from all over the world to get advice on just which herb or spice or combination of ingredients would work for a special dish. Her reputation was as large as her heart, and her talent with combining spices legendary.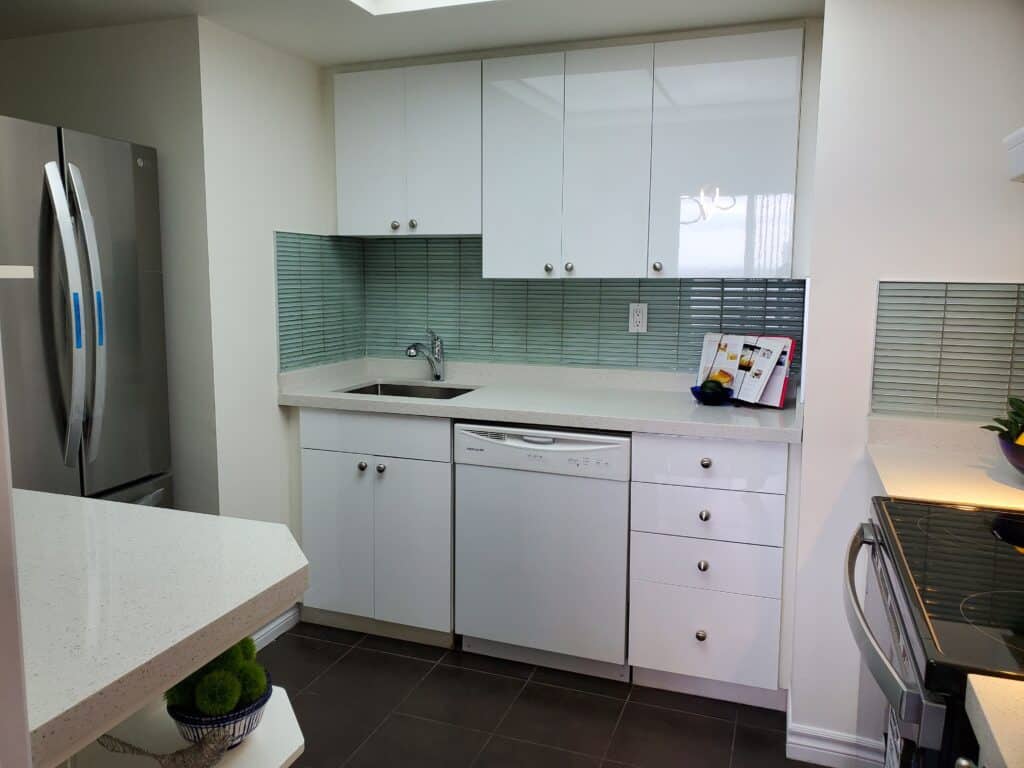 Kitchen Makeover
However, it's hard to cook when the kitchen is tiny and doesn't have enough storage or work space. This condo kitchen that really needed a makeover. There wasn't enough cupboards due to a pass through from the kitchen to the living room. We closed this off which enabled us to add in additional upper cabinets and dedicated space for the microwave. Because it's a condo kitchen space was limited. The client didn't want to make the kitchen open to the living/dining space due to cooking smells. A high powered ventilation fan was a needed upgrade.
Before pictures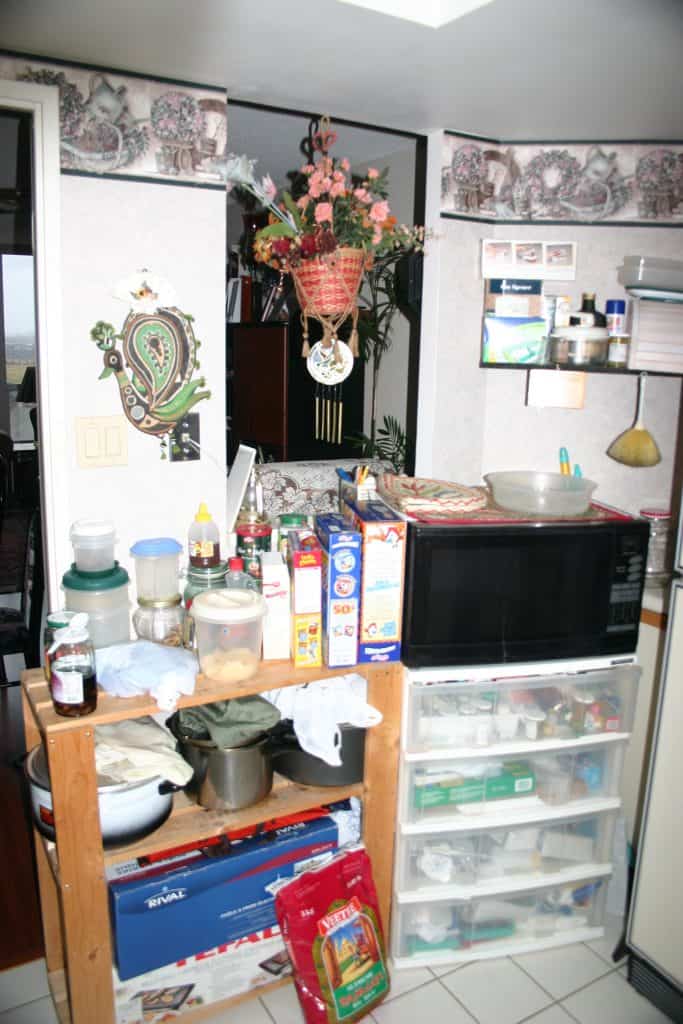 After pictures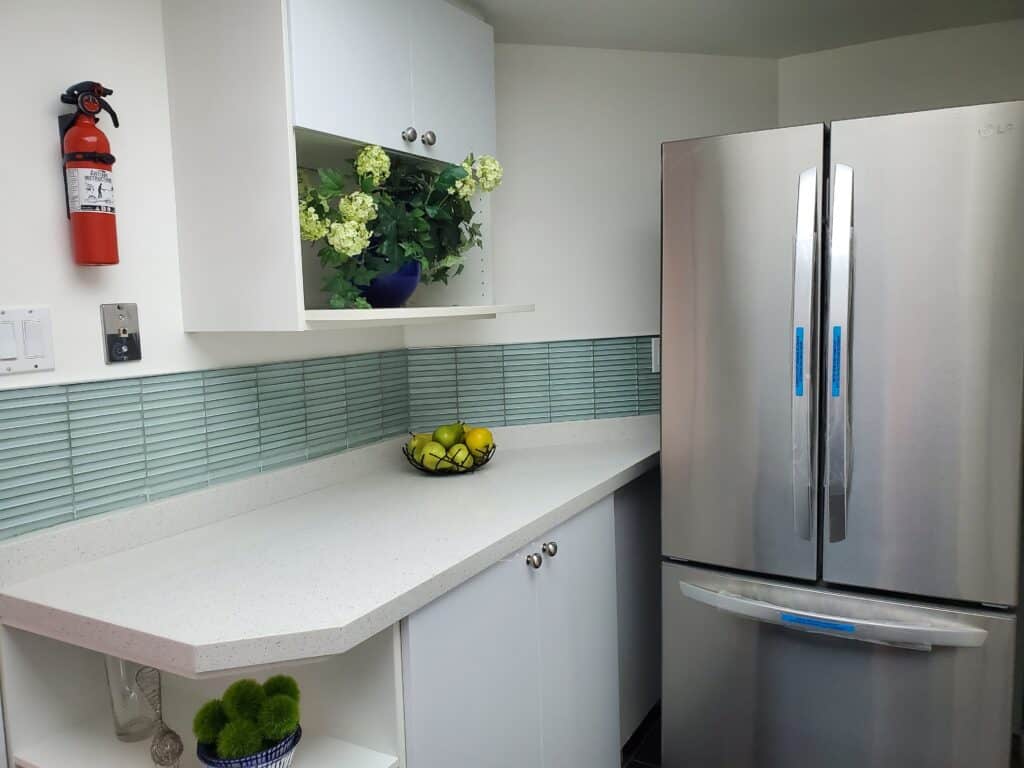 We replaced the floor and cabinets, tiled the back splash, replaced the counter top, sink and faucet, as well as installing a new exhaust (ventilation) fan. We painted and re-organized items so that they were easier to access. At the time the client chose to keep some of her appliance. Now, a few years later we've replaced the appliances.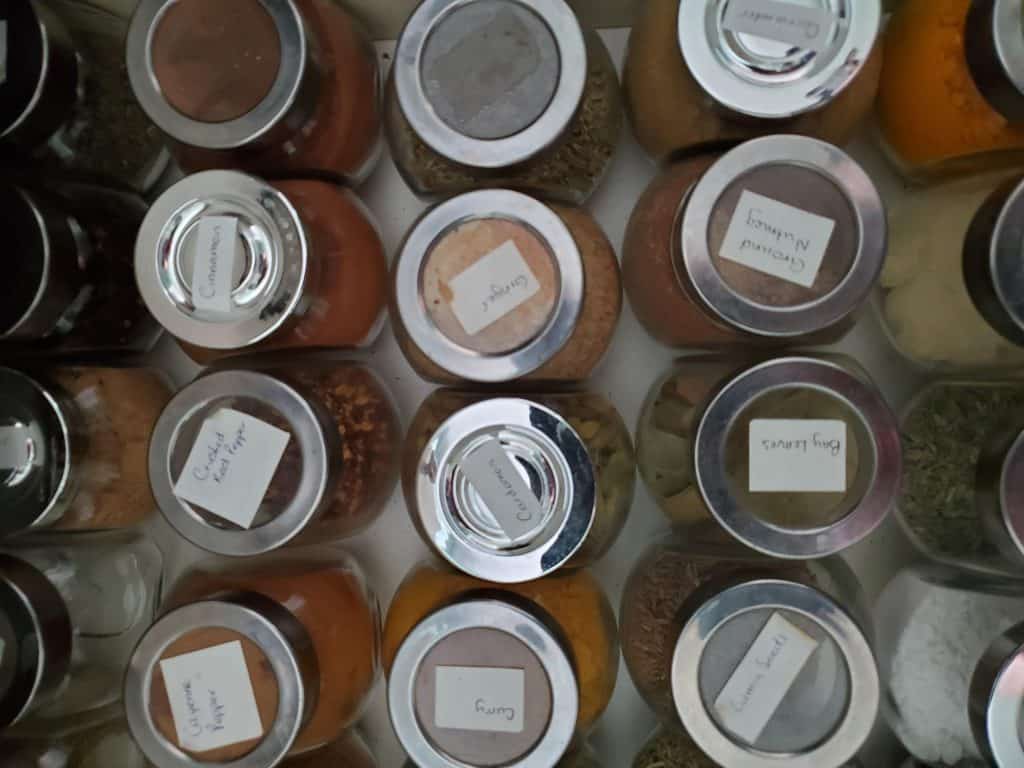 This cook uses a lot of spices in her cooking. One of the changes that made the greatest impact was taking her mish-mash (yes, that's a technical term!) of spice and herb containers and de-canting all of them into similar sized glass containers which we then put in a drawer so it was easy to access but tidy.
Happy client
"I love what Clarissa has done with my kitchen. It never worked for me – was always messy and cluttered without enough storage space. When I went on vacation Clarissa and her team came in and renovated the kitchen – changing the floors, kitchen cabinets, counter top, painting, and installing beautiful green glass back splash tiles. I love it! It was dark and dingy before – now it's bright and fresh and clean. Clarissa even made sure there was space for a spice drawer so now I am organized and able to cook even more." Nishat K
Kitchen Makeover Tips
One of the most important things to consider when designing a kitchen is to think about your cooking and storage needs.
Do drawers or cabinets work better for you?
Is additional storage for seasonal or party dishes, bowls, plates, or glasses needed?
Do you need extra ventilation for spices and cooking with high heat?
How important is counter space?
Are there some appliances that have to be out on the counter as they are used all the time?
By really digging deep and thinking about your cooking/storage/entertaining needs you can start writing up a list of must-have's. That's a great starting point for creating a kitchen that is functional. Ignore the "pretty" items like countertop and backsplash details until you've really worked out the functional details.
Is a kitchen renovation in your future? Click HERE to read "Is a Kitchen Renovation a good investment?"
If you're interested in reading about the study on what return you'd get for a kitchen renovation you can find that HERE on the Appraisal Institute of Canada.