Basement Renovation Provides Country in the City Basement
This basement was unfinished and cold! Completing a basement renovation added usable square footage and helped this home sell quickly.
We designed the floor plan as one open space, providing for versatility for future owners. Major renovations were done to maximize the home sale, including finishing this basement. A simple floorplan helped with our client's budget too.
We included an electric fireplace for added heat and a cozy feel. In the same vein, carpet with extra underlay provides warmth underfoot. Wallpaper inspired by birch bark add a country cottage feel.
Planning a basement renovation
We worked with the contractor in the planning stage to add in extra elements such as pot lights, sound insulation, and plenty of storage. Storage is usually number one on every homeowner's wish list!
The contractor wired in the fireplace at the framing stage to avoid wires showing. Clever wallpapering hides panels for accessing the outside water shut off's.
We hid the electrical panel behind the door. Most importantly, there's extra sound insulation in the ceiling so that someone watching a movie won't disturb people sleeping upstairs.
Don't forget storage! In addition, there is also a laundry space and ample storage under the basement stairs and in the back of the basement (not shown).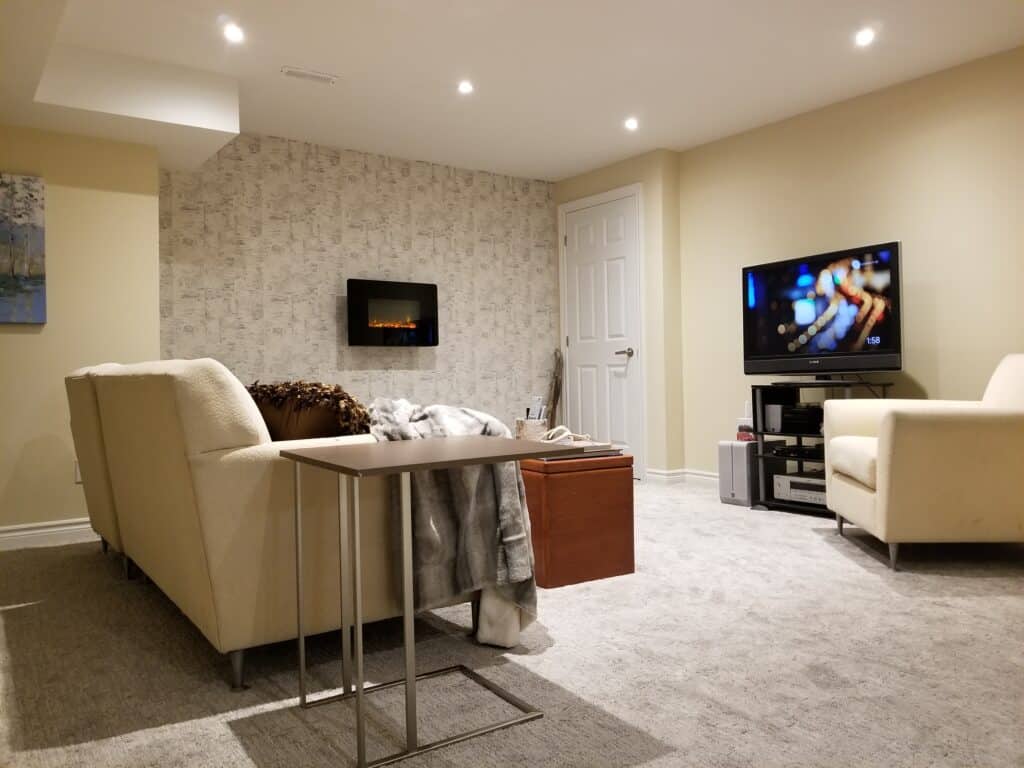 "We love the space and know that future owners will appreciate the thought that went into the details. Above all we appreciated that Clarissa was mindful of our budget as this project was all about selling the home and maximizing our renovation budget" report the homeowners.
Creating a cozy feel
Birch bark inspired wallpaper, snowshoes, and antlers really added to the cozy feeling. Driftwood helped create the cottage feel. And yes, even the TV remove holder has a birch finish!
An upgraded underpad and new broadloom keep feet warm in winter.
Lighting is so important in a basement. We used extra pot lights, and, most importantly, they are on a dimmer for creating mood lighting.
We used the client's existing furniture. In addition we used our own accessories for staging.
More information on renovating basements
You can read about my top renovation tips for creating a basement here.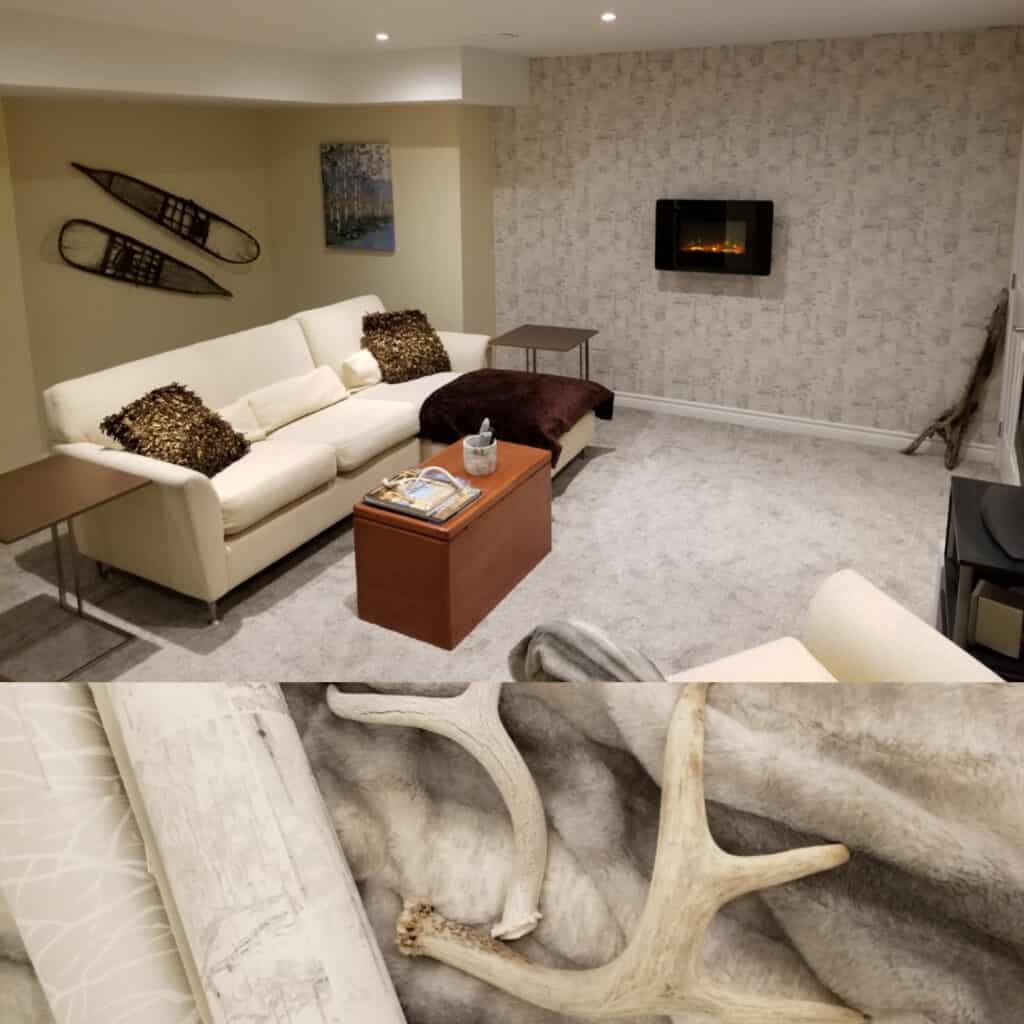 This basement renovation really added to the square footage of the home. This means lots of extra living space. Finally the room is ready for the whole family!