Creating a Stylish Functional Entryway
creating a stylish functional entryway in your condo will ensure that getting out of the house becomes stress free
Looking to create a stylish and functional entryway for your condo or house?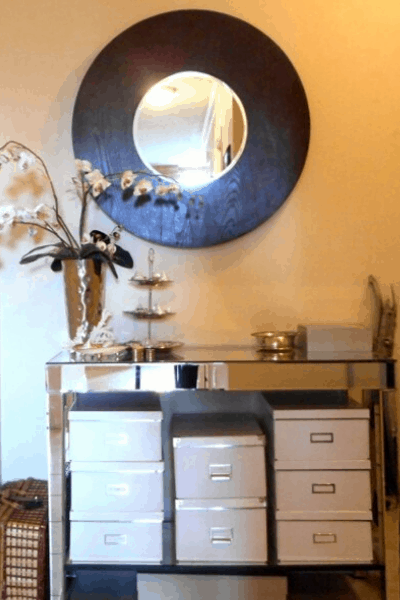 As you know, getting out of the house smoothly without forgetting that vital item is key. Setting up your entryway for success will help eliminate those "Where is it?" grumbles as you struggle to remember where you last put that paperwork, the stamps, envelopes, or that birthday card that had to get in the mail today.
If there is space in your entryway a console table with a shelf and the option for boxes is a great storage option. The uniformity of these white boxes provides for the look of organization and is restful to the eye. The top of the console table has space for keys, mail, and phones
hidden storage options
I've used an antique wine bottle holder for my keys.  The silver has all but rubbed off and it's dented and full of "patina" but it's a family piece and this way I can use it and see it every day.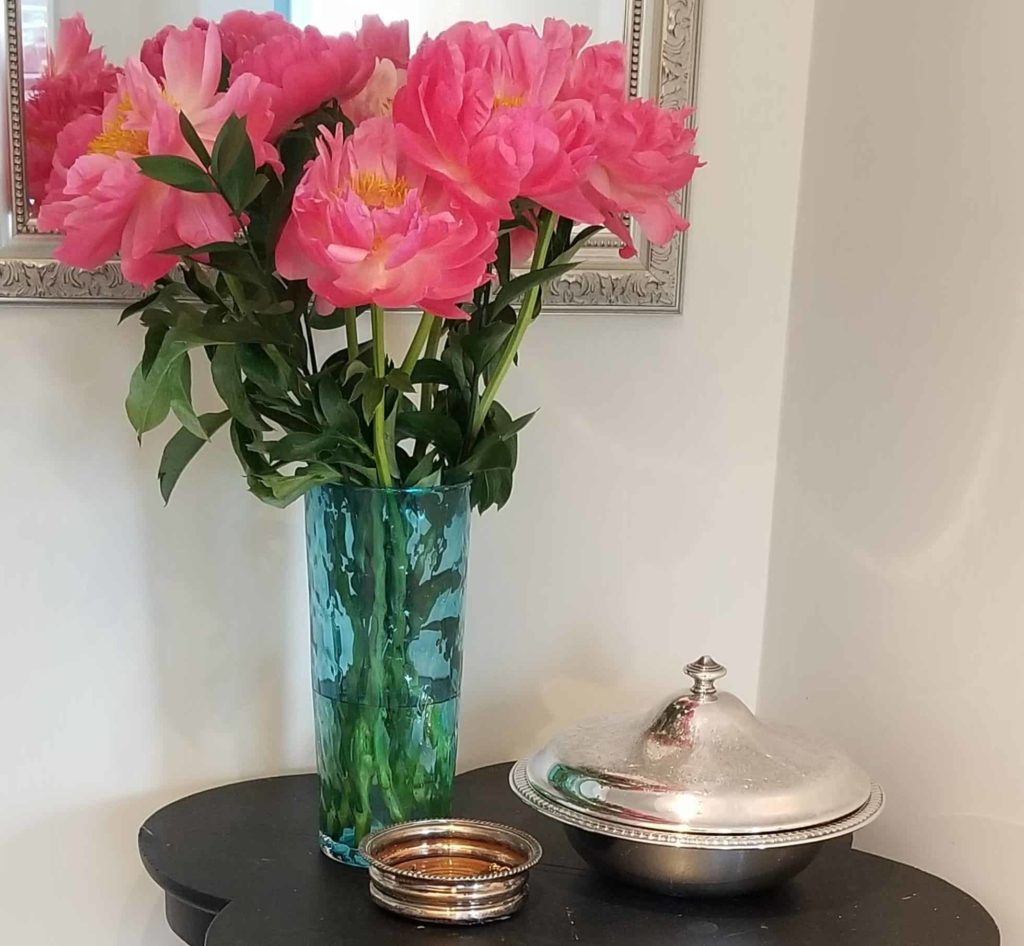 Planning is key – what items do you usually remember at the last moment before you leave the house? Place them next to the front door. Need extra business cards – have an extra stack in a box. Need a stamp and return mailing address stickers? It's in the box on the table or in the cabinet next to the front door.
No space for the picnic basket as in the photo at the top – it become decorative when stored in the front hall – a reminder that we should all take time for a picnic!
Looking for ideas on how to create a stylish and functional entryway for your condo?
A consultation provides the opportunity to evaluate your space, suggest options and alternatives for furniture, color, lighting, and look at how your condo or house can best flow.
Call Clarissa on 647 215-7407 to book a consultation.
Thinking about how to create your perfectly organized life? Start with this article here.