Storage Ideas for Condo Living
WAYS TO GAIN MORE LIVING SPACE
At a loss for storage ideas and solutions for your condo? As anyone who has lived in a condo or a small(er) space knows, storage is often an issue. When you see it empty it looks like there is so much storage, but as our personal items move in with us, and, as we accumulate items over the years, it quickly becomes apparent that storage is essential to trouble free condo life.
How can you find more storage? I'm constantly asking myself this question as I too, have lived in a condo and now live in a small(er) space.
Think high and low
What ideas do you have for creating more storage? I'm constantly asking myself this question as I too, have lived in a condo and now live in a small(er) space.
Vertical storage is key. Tall bookshelves are great, not just for books, but for other types of storage. You can "hide" a multitude of items in attractive boxes and store them on bookshelves or on high shelves in cupboards. If you have a shallow closet that has doors wider than the closet is it possible to add in a bookshelf into a corner and store items that you don't often need like tools, party dishes, out of season active wear? Plastic shoe boxes can hold items so it's easy to see what's inside yet they are tucked out of sight until needed.
An extra shelf high in a closet is also a great space for suitcases.
Built in Storage
In a condo there are only so many walls that are available for storage. Are you wasting some of your storage opportunities with storage items that are low to the ground? Would an integrated built in fireplace/tv/closed and open storage option provide you with an elegant and functional storage space?
Open or closed storage?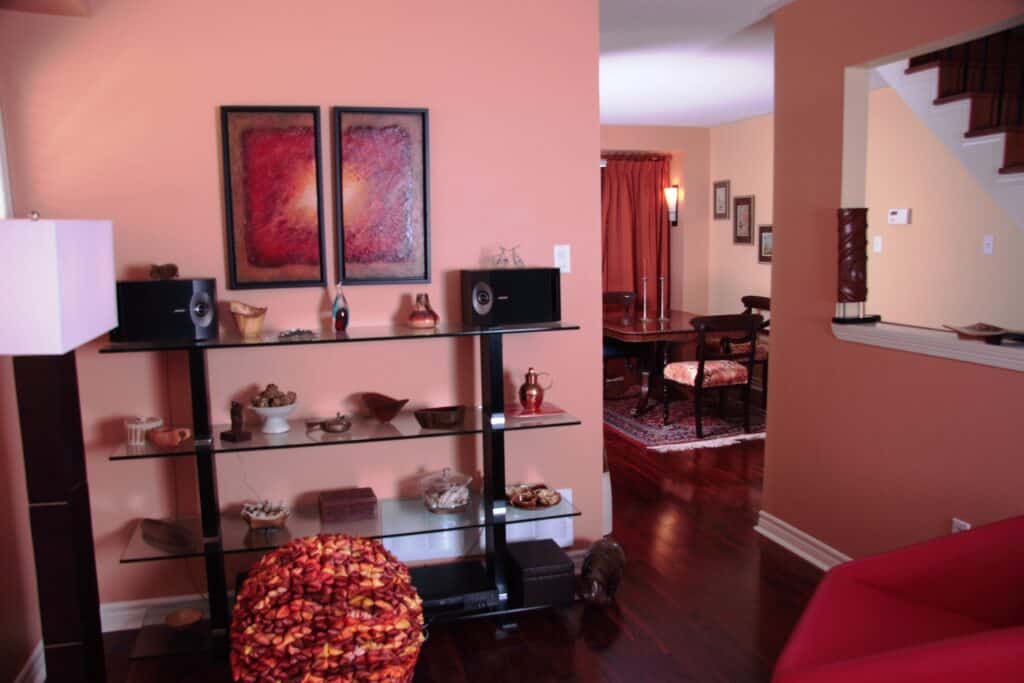 The opportunities with a combination of open and closed storage are endless. You can tuck away items that you don't want to display and highlight the items you do want displayed. Mirrored or glass doors reflect and bounce light around, making any space feel larger and brighter.
double duty furniture
Under bed or couches is another place for out of season storage – clothes, or seasonal wear. There are beds made with optional under the bed storage. A bed skirt can hide these drawers if you don't want them seen. Think about what you would want stored there before looking into the options. Some beds only have a few drawers while others provide with very large drawers. I've used the IKEA Malm bed that comes with 4 large drawers built into the frame as an effective and stylish storage solution for clients living in a condo. A bed skirt and headboard transform it into an elegant bed.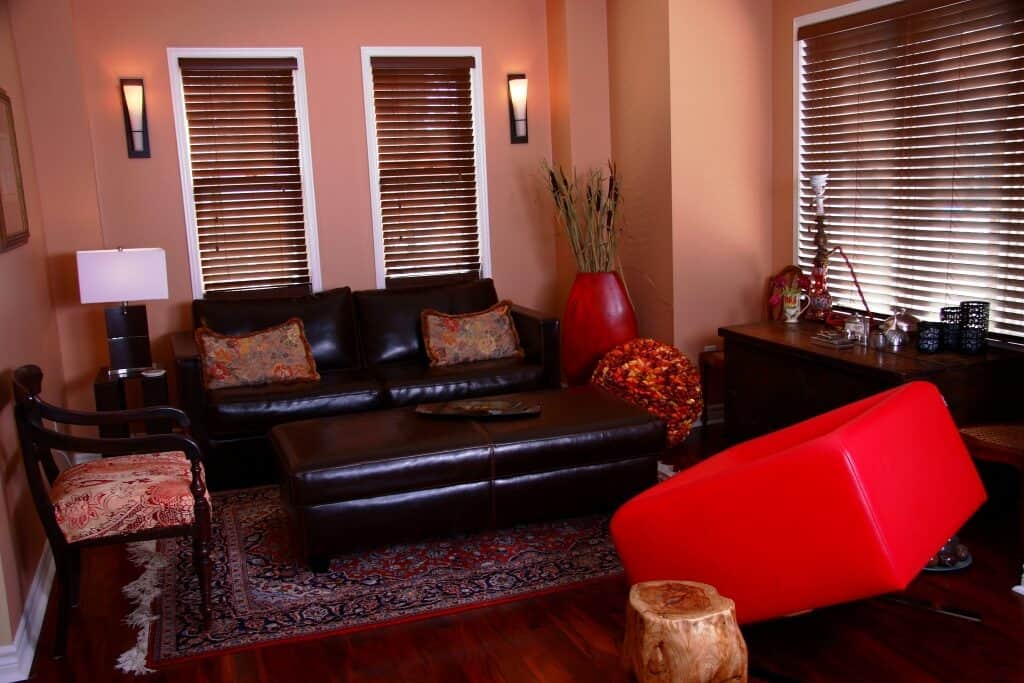 HIDDEN FURNITURE OPTIONS
Murphy beds are another great option. They can take an extra room and provide double duty – an office by day with a bed option when needed. Today Murphy (or wall beds) have the option for integrated lighting, hanging storage and drawers.
THINKING ABOUT YOUR NEEDS
Living in a small space doesn't have to mean you are drowning in your items – by evaluating how you use your space, what your needs are, and how you can create "hidden" storage will transform the feeling of overwhelm into calm.
A consultation provides the opportunity to evaluate your space, suggest options and alternatives for furniture, color, lighting, and look at how your condo can best flow. We take a look at what you need for storage, keeping in mind that it needs to be stylish as well as functional.
Need some help with this? We specialize in small space living.