Death Plan: Creating a plan for when you die
How to leave your loved ones with memories, not work.
Hint: It's a plan.
Have you thought about creating a plan for what to do if you die?
A dear friend of mine died recently. It was sudden and unexpected.
I've known him since we were young teenagers. We've been friends on and off throughout the years (mostly due to different life paths and my long distance moves). We'd connected again this past summer after Covid and had some wonderful evenings chatting. We'd planned to continue doing that.
Then he died. Suddenly. Without warning.
Even thought it's been a few months I'm still processing that. Part of me thinks of the similarities we share. And the amount of things his family has to deal with. There's a home and vehicle, finances to sort out, people to take care of. Household goods to disperse.
I know my friend had a plan for most of that as he had children he loved very much.
But he's left behind a whole house, financial records, stuff that needs to be sorted. He was young and didn't expect to die suddenly.
Do I have a plan?
It's got me thinking – do I have a plan in place to ease the burden on my family members if something were to happen to me?
Not to be gruesome but have you thought about how to help your loved ones in the event of your death? It's not the greatest topic to talk about at any time but I want to make sure that if I were to die that I wouldn't leave a giant financial (and stuff) mess for others to clean up. I'm a planner so I have prepared a document that I update annually with all of my relevant data – insurance policies, banking details, etc.
If you are a planner like me you'll want to ensure you have a filing system that is easy for your loved ones to find that includes the 30 Documents You Need to Have Before You Die. You can find a copy of that below.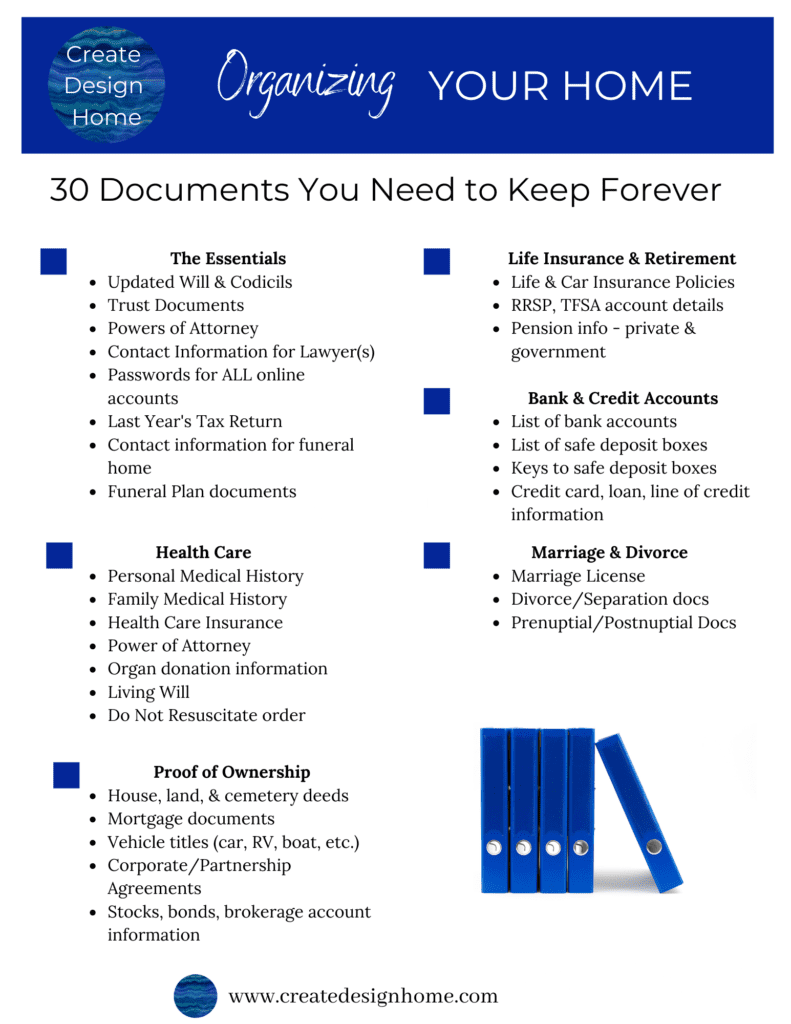 It's all about the details
Music – yes, I've even thought about the music (I have to work on images) that I want played at my funeral, the readings I'd like to have. At a few funerals I've been to over the years I've seen the photo compilations and I might start pulling photos for that as I'm the one with the negatives and digital images.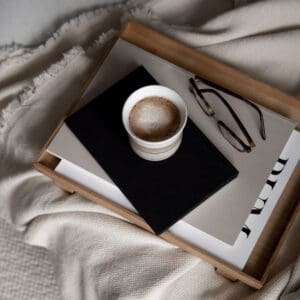 Is this morbid? Not really. I don't want my passing to be an enormous burden for others. Will it be? Most likely. Rolling up any one person's life is filled with paperwork these days. Fortunately there are people who can help with this.
If you live in Oakville or Mississauga you can give me a call and I can put you in touch with companies who provide Executor Services.